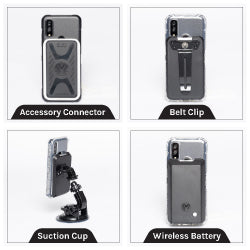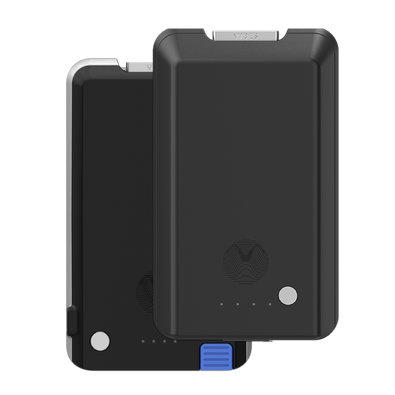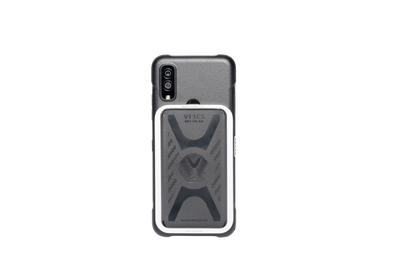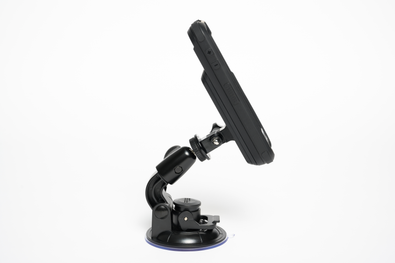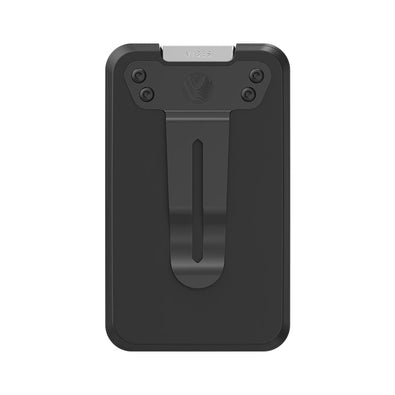 Vibes Modular Kyocera Accessories Bundle: Roxon Universal Connector, Suction Cup Mount, Beltclip, Wireless battery, and Suction cup mount
Modular Phone Case
Includes Roxon Connector, Suction cup mount, Belt clip  and Wireless Battery
 All the things you need to get the job done!
The Roxon Universal Connector
Our patented, Roxon Universal Connector allows any phone or case to use our modular accessories!!!   Use any Vibes accessory and snap in or snap out!  From wallets to speakers, stands, car and motorcycle mounts,  batteries to belt clips!   More are coming every day!   
Do More:

 

Use this connector to enter the Vibes Modular Ecosystem and do more with your phone today!!!
Durable:   Made with sturdy aluminum ring and attached with super strong 3M adhesive. The Roxon Connector is super durable and items won't fall off it.  From mountain bikes, to motorcycles, or to the job site.
Upgrade your current case!

 

Roxon fits most phones and cases.   
No need for magnets.  improve your old phone's battery with a new external  battery.
Buy 2 and use  across multiple devices.

 

Cross swap and save money!  Use your accessories on all your phones!
Go Caseless!  Have a rugged case or Applecare?   Use the Roxon directly on the back of your phone.   Be forewarned, it won't come off easily!
Bundle and Save:  Check out our Travel, Adventure, and Work bundles!  Save when you buy together!  
NO CASE is included in this bundle
Roxon may obscure finger print or other sensors on the back of a phone. 
Roxon is attached to phone or case by Customer, surface should be cleaned and be optimally flat. 
Vibes Suction cup mount
Attach your phone to your windshield or other smooth surface
Mount snaps onto Roxon or other Vibes case
Phone Mount attaches easily to popular action camera mounts
Rugged accessory made of durable military grade plastic
Let's you easily attach your smartphone as you work without damage to your vehicle
Voltrox Modular Battery
5800 mAH wireless induction charging
up to 200% charge
heavy duty and won't fall off.   
USB-C charging port (to charge the battery),  wired versions available to save money
Pass through charging:  charges the phone while charging the battery.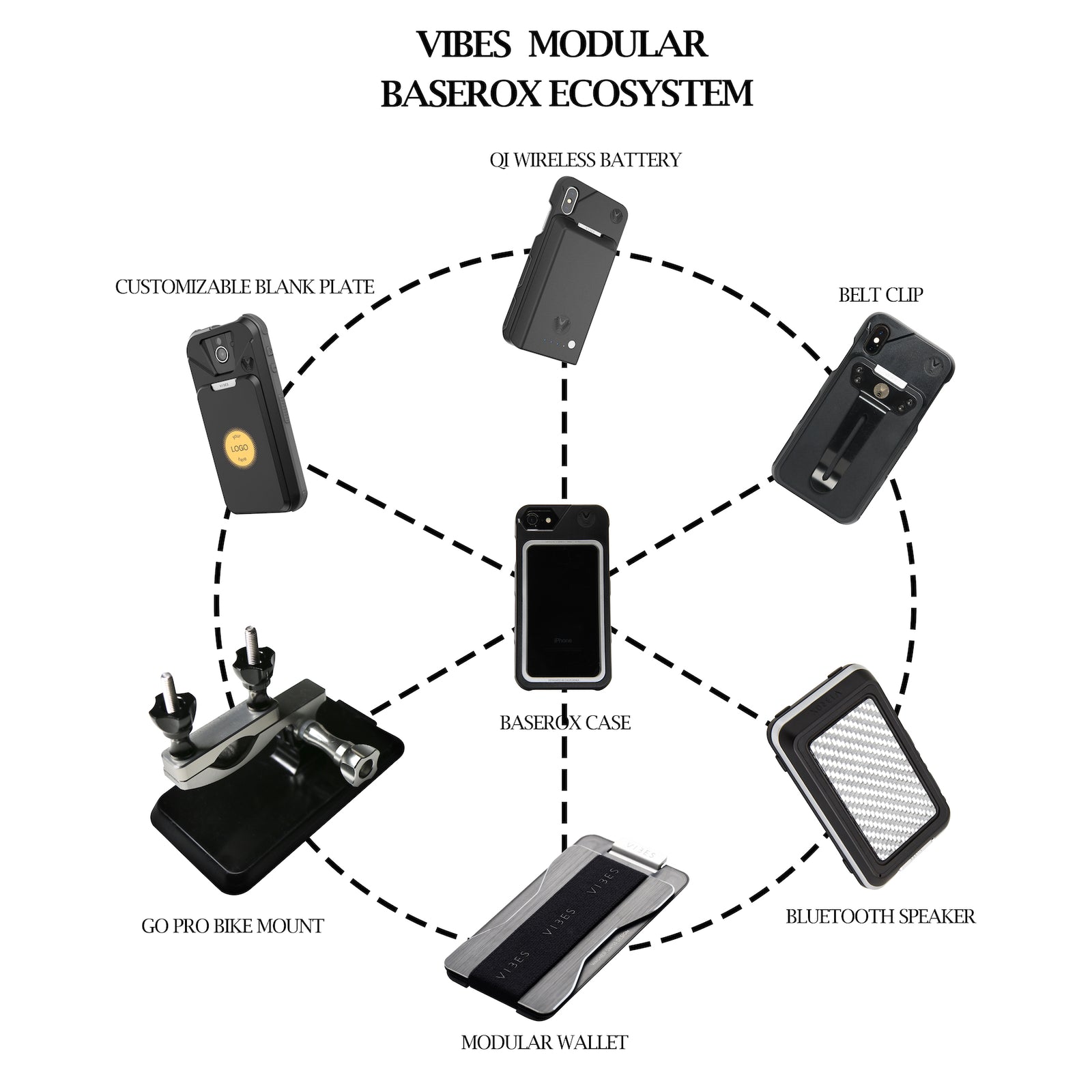 More fun with accessories
From speakers and belt clips, to GroPro mounts and batteries, Vibes' system allows you to do more with your phone!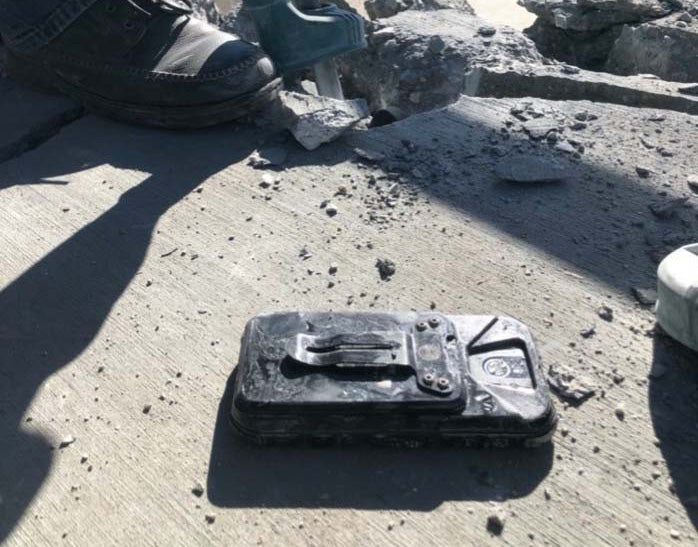 Rugged
Our Military spec drop-tested accessories keep your devices safe.
Modular: swap in swap out
Not using your battery? Take it out and make room for something else. Swap-in, Swap-out. The Roxon Connection makes it easy.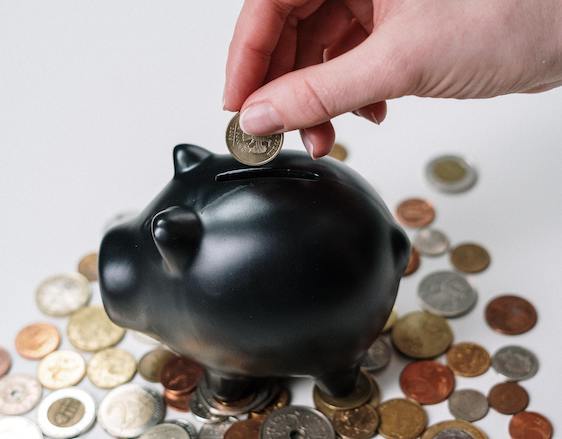 Save Money
Upgrade your phone, all your accessories are compatible with our Roxon Connection system. Keep your stuff!