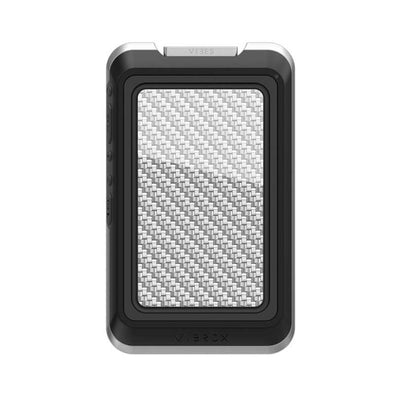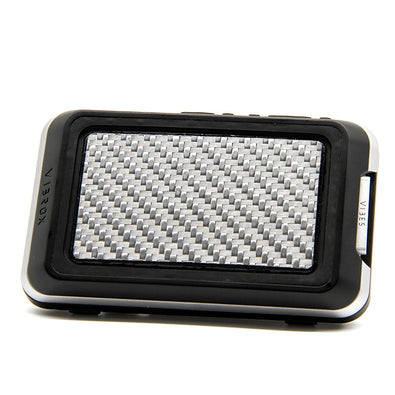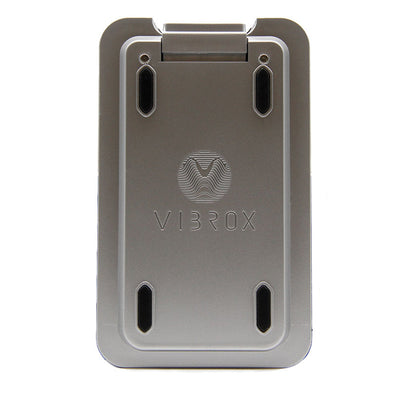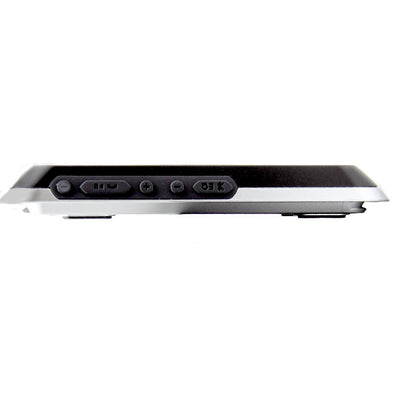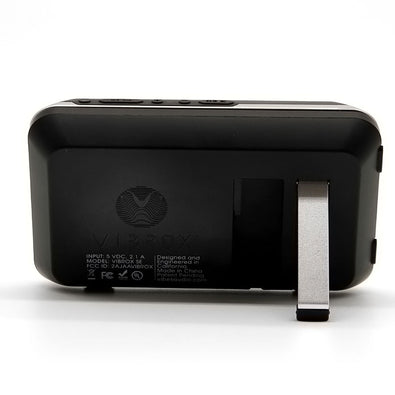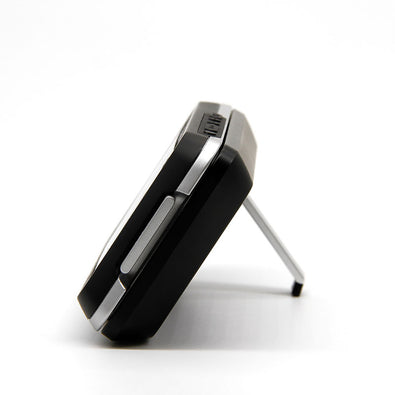 VIBROX Speaker Engine
Bluetooth Conference Speaker
Lose the heavy speaker. Goodbye cones and air, these modular vibration powered carbon fiber adorned speakers weigh just 3.6 ounces. VIBROX will rock you. Using patent-pending vibration technology, the VIBROX sound engine takes portable bluetooth speakers to a whole new level. It's the perfect lifestyle accessory for Kyocera DuraForce Pro 2, Apple iPhone and Samsung Galaxy users. Part of the ROXON Modular Smartphone system, the VIBROX Sound Engine delivers pristine sound in a small form factor. Power users & audiophiles rejoice! Great sound and they're swappable. With a built-in microphone, set up 2-way calling with ease. Vibe anywhere.
Order Now for Immediate Delivery


Details
Some say music is food for the soul. So live large, and play your sound in all its glory. The VIBROX Sound Engine is a unique bluetooth lifestyle product that delivers unparalleled sound out of a small thin form factor. Does your bluetooth speaker run out of juice quickly? The VIBROX smartphone speaker features 10+ hours of playtime and 120 hours of standby time.
It is encased in a IPX7 certified waterproof housing with an integrated waterproof microphone for extended phone functions. There are two pre-programed modes for Indoor and Outdoor Equalizers projecting premium sound in any environment with the press of a button. It has song forward and reverse tracking as well as volume up and down. It has a patent pending connection system that can be easily snapped into any of our BASEROX smartphone cases or BASEROX StickyMount™ adapters. Where will you take yours -- shower, studio, garage, cooler, bike, surfboard? Vibe Anywhere.
VIBROX Sound Engine
Big powerful sound in a thin "fits in your pocket" form factor
Durable/Tough Housing
Lightweight and durable carbon fiber soundboard
High-impact frame made of composite plastic
Waterproof IPX7 rating
Waterproof omni directional microphone
10-12 hours of Playtime
120 hours of standby time
Bluetooth 4.0 connection feature for all-inclusive compatibility with phones, tablets, and computers supporting iOS, Android and Windows. 
Indoor and outdoor Equalizer
Loud and clear stereo from 15mm custom digital signal processors
Pause/Play feature
Song Tracking Feature
Battery Indicator Feature
LED battery indicator
ON/Off button
VIBROX sound connection with spring loaded button
Ability to move from Phone to Phone (cases sold separately)
Ability to move to Vibes 

Modular 

Accessories i.e. mount (sold separately)
What's in the box ?
VIBROX Sound Engine
VIBROX power docking station with kickstand
High Speed AC charging adapter
5' high speed charging cable
Quick start guide
Jeweler's box for storage
Phone cases and accessories sold separately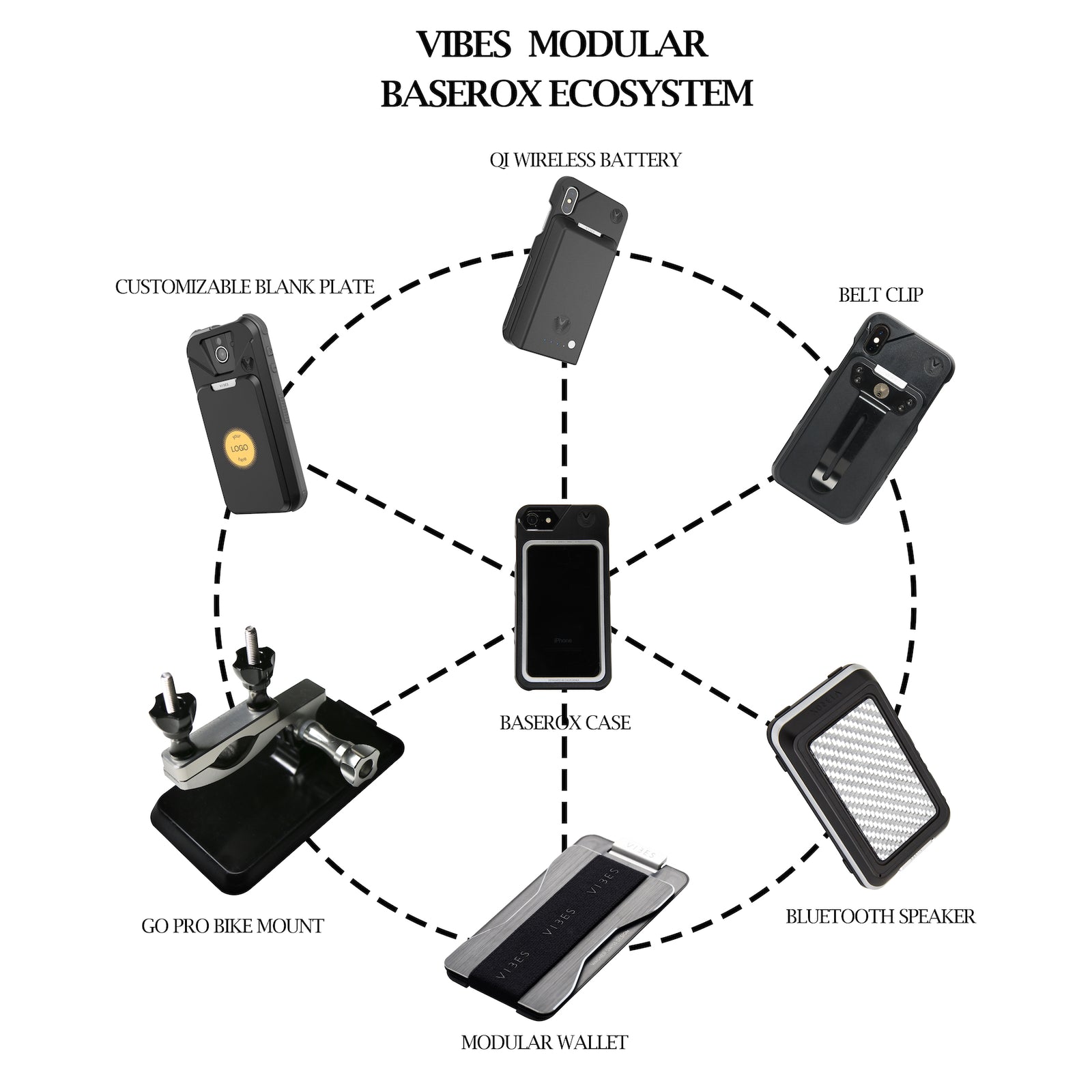 More fun with accessories
From speakers and belt clips, to GroPro mounts and batteries, Vibes' system allows you to do more with your phone!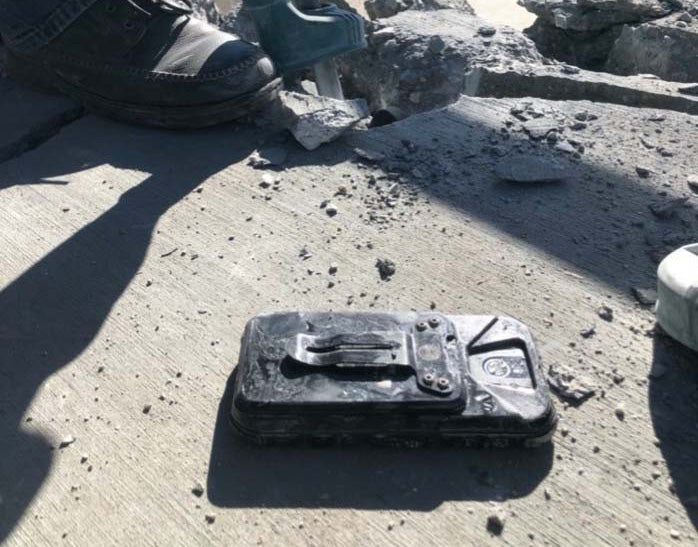 Rugged
Our Military spec drop-tested accessories keep your devices safe.
Modular: swap in swap out
Not using your battery? Take it out and make room for something else. Swap-in, Swap-out. The Roxon Connection makes it easy.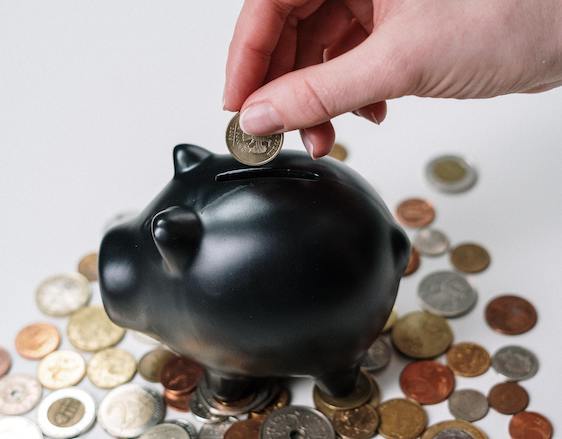 Save Money
Upgrade your phone, all your accessories are compatible with our Roxon Connection system. Keep your stuff!